Why Miami Is All Year-Round Destination
Hot List
A fantastic vacation location
Our Top Experiences and Tours in Miami:
If youʻre booking your trip to Miami last minute, we have you covered. Below are some of the top tours and experiences!

Because of its mild air and water temperatures, Miami is a fantastic vacation location all year. There's a reason why "snowbirds" from the northern states of the United States and Canada flock here each winter.

From May through October, the average high temperature in Miami is 30-32 degrees Celsius. Even during the Miami Winter, which lasts from December through February, the daily maximum temperature ranges between 24.7 and 25.6 degrees Celsius.

Throughout the year, you may discover moderately priced Florida packages for an outstanding "summer" holiday experience, especially during the shoulder and low season months of June through November. During these months, there are more intense tropical rains and the possibility of hurricanes.

A few highlights for you to take into consideration:

A vibrant visual and performing arts scene

Between the annual Art Basel exhibition on Miami Beach, destination museums like the Pérez Art Museum Miami (PAMM), and the Instagram-famous Wynwood Walls, the Magic City is a fantastic spot to enjoy the arts. Both Wynwood and the Design District were previously run-down districts that have been turned into centers of local art and design, with installations and murals covering the streets.

See world-class art at the Lowe Art Museum, the Wolfsonian, and the Freedom Tower; attend a New World Symphony concert in the outdoor Soundscape Park, or see a Tony-nominated production at the Adrienne Arsht Center. Art Basel sweeps over Miami Beach during the first week of December, bringing with it the world's greatest artists and entertainers, as well as billions of dollars in art and pop-up parties like only Miami, can deliver.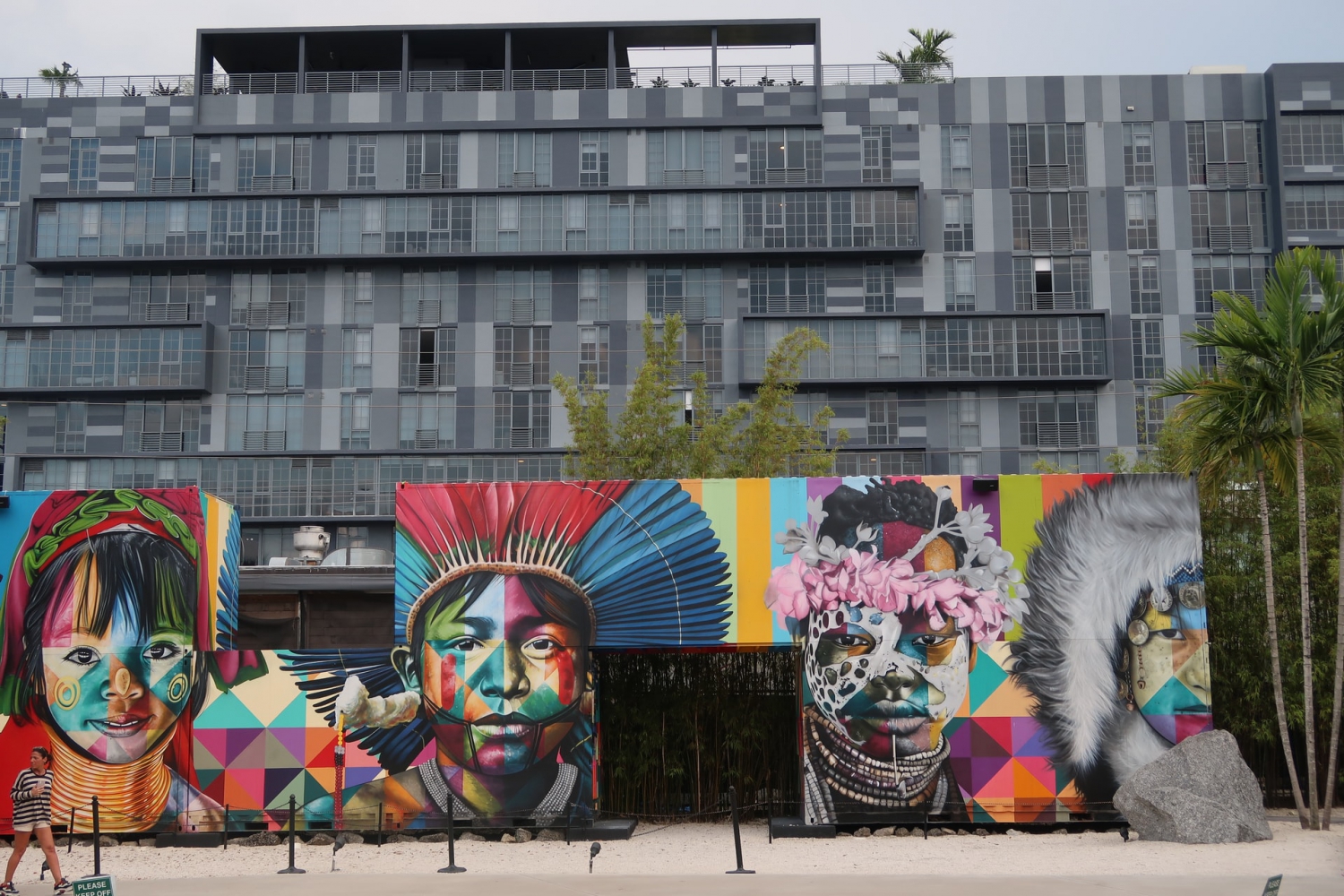 Wynwood Art District, Miami, FL. | © Sieuwert Otterloo, 2020.
The Beach
Let's face it: the Florida Coast is one long beach. You don't have to go all the way to "Miami Beach" to enjoy a fantastic combination of sun and surf. Visit Hallandale and Hollywood Beaches in North Miami; they are fantastic.
You may swim in the sea at any time of year; in July and August, the temperature can reach 30 degrees Celsius! In January, the average water temperature is 20 degrees Celsius.
If you want to get some mild exercise while admiring the ocean, walk the Miami Beach Boardwalk, which is approximately 4 miles long and stretches between 5th and 46th Streets.
The Miami Zoo
Coming here is a one-of-a-kind experience because it is the only tropical zoo in the continental United States. The exhibits are big and, if feasible, contain a wide range of species so that you can truly experience yourself in the jungle. The typical person spends 4 hours visiting the zoo.
Renting a safari cycle is a fantastic way to visit the zoo without becoming too tired. Young ones can carry three people and two small children, while bigger ones can hold up to six adults and two small children.
Art Deco Architecture
Spend a day in Miami Beach and you'll see the city's Art Deco influence all around. Miami was damaged by a hurricane in 1926, and most of the city was rebuilt in the fashionable Art Deco style of the time. The majority of the best-preserved art deco structures may be found within a one-square-mile radius of South Beach, including several on Ocean Drive and Collins Avenue. This architectural style is an eye-catching blend of contemporary, Neoclassical, and vintage forms.
For free tours of this neighborhood, which has over 800 Art Deco buildings and installations, go to the Art Deco Welcome Center.
All-day and night parties
Miami's nightlife culture is well-known for good reason. Celebrities frequently let their hair down in nightclubs such as LIV, Mynt, STORY, and Bâoli.
On Saturdays, Delano South Beach, Hyde Beach, and Nikki Beach have DJ pool parties attended by the city's most gorgeous individuals.
Sweet Liberty in Miami Beach and Better Days in Brickell stay open until 5 a.m., while rooftop bars Sugar, Astra, The Rooftop at 1 Hotel, and No 3 Social mix well-crafted drinks with views of the sun sinking over Biscayne Bay.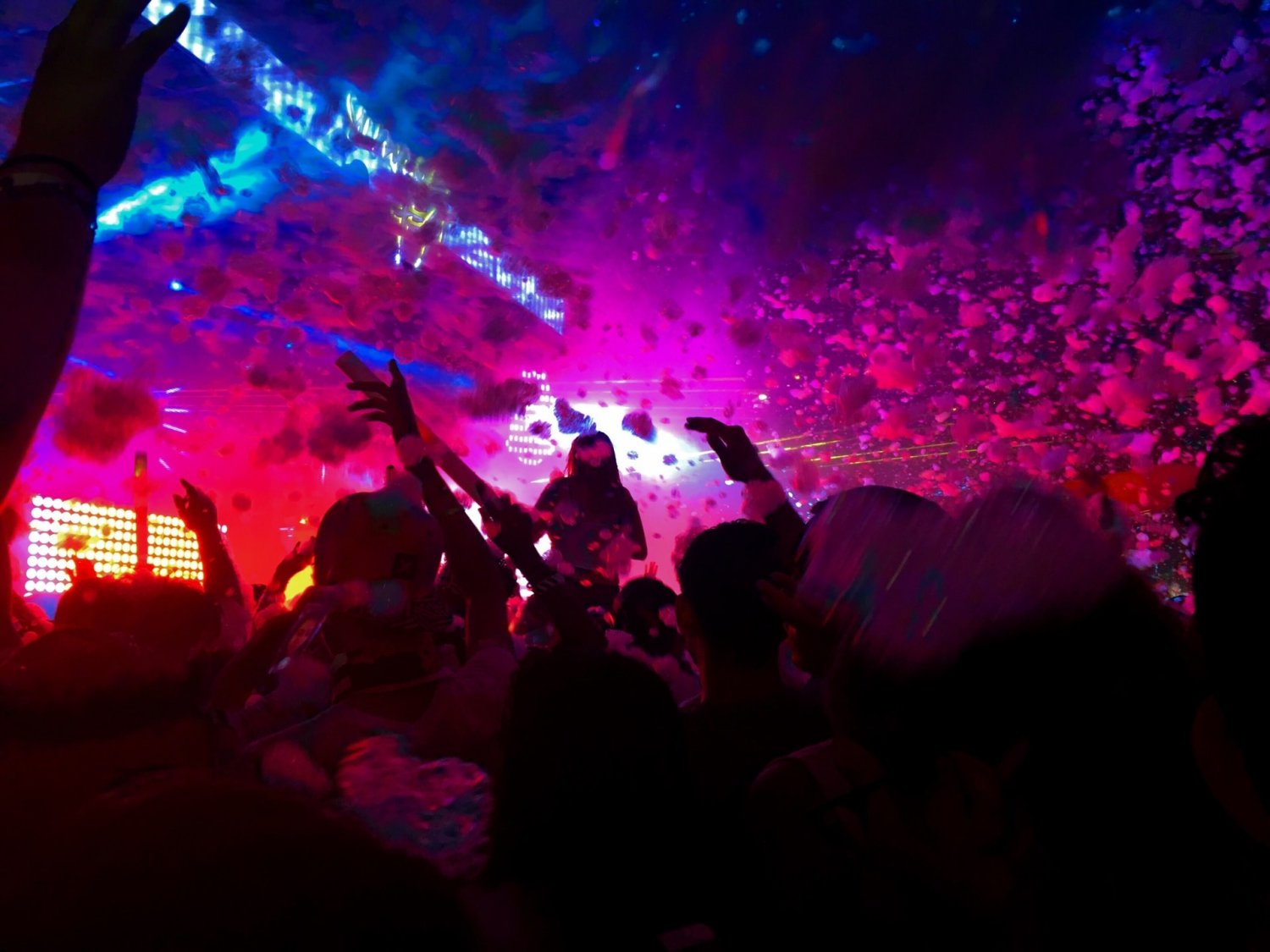 EDM Summer Music Festival Miami, FL. | © Karina Lago, 2019.