Valentine's Day in Miami
Adventure Arts & Culture Food & Drink Lifestyle Seasonal Celebrations
Valentine's Day is coming. Maybe you have already bought a gift for your loved one. Also you may have already grabbed the perfect outfit for the event. So now, the question is: where to go?.
Well, if you are planning to spend Valentine's Day in Miami, then you are in the right place. The city has multiple options to make this day with your loved one unforgettable.
Have a romantic dinner at one of the best restaurants in Coconut Grove, delight yourself with exquisite Japanese signature dishes, enjoy a few drinks while playing board games, or rent your own boat! for a special evening on board. All of this is possible in Miami. And if that still doesn't excite you, try visiting a museum in the heart of Wynwood that will blow your mind and make you question reality as you see it.
Here are the options. Choose your own adventure.
Lulu in The Grove
An open-air sidewalk restaurant that's chosen and loved by locals and tourists, offers uniquely inspired dishes from local sources, such as some of our popular tapas, bacon-wrapped roasted dates and goat cheese croquettes. Each dish is prepared especially for you accompanied by a smile. If you're looking for a relaxed family atmosphere,
Lulu in The Grove
is your place for Valentine's Day.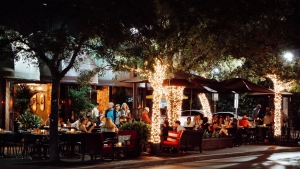 Salvaje
If you or your partner have a sophisticated taste,
Salvaje
is the right place for the occasion.
A new concept of Japanese signature cuisine. The exquisite blend of tradition and design, quality and lifestyle. For lovers of haute cuisine but especially for diners who go beyond and want to enjoy a global experience: Eat well and have a good time.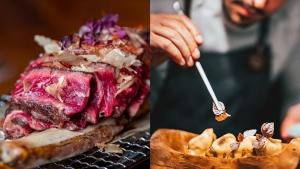 Savage Labs Wynwood
With a relaxed atmosphere, and a setting that will make you feel like in the living room of your own home,
Savage
is a venue inclined to showcase art with the community in mind. From musical performances, comedy and shows to yoga, clay and plant workshops. If you come on a regular night you can enjoy delicious food and drink while enjoying a board game in a living room setting. As you can imagine, the fun is guaranteed (and so are the cocktails).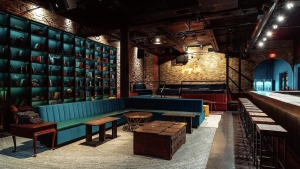 AJ Elite Yates
What better for a romantic date with your loved one than a evening aboard a luxury yatch in Miami?
AJ Elite
charter brokers' first-hand knowledge is what sets them apart and earns them their clients' confidence. Their expertise will help you have a memorable time on your super yacht/boat rental.
Rent your boat
and go for a beautiful ride as the sun sets over the city. Then you can have a romantic dinner aboard for a very special Valentine´s Day´s ending.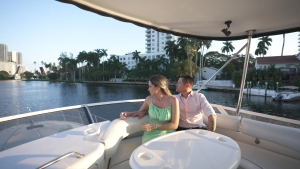 Paradox Museum
How to describe it? You better go and see it for yourself. If you are looking for a different and interesting date,
Paradox Museum
is the place to go. This is not just another entertainment venue. With over 70 paradox-based, amazing exhibits, it offers more mind-twisting, eye-tricking experiences than any other edutainment destination in the world. You will learn everything about the exciting science behind paradoxes, have great fun and take photos so spectacular, your friends will not believe are real. A place that will touch your heart and mind, will offer you new perspectives, will invite you to defy reality, blow your mind and think again.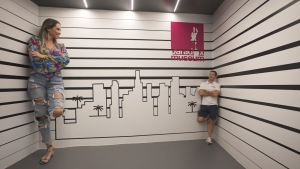 So, we gave you the options. Now is your turn to go and experience all that Miami can offer for you and your loved one. Explore, enjoy, and have a
"Happy Valentine's Day".