Kava Garden Miami Beach Kava Kraton Bar
Food & Drink Lifestyle
The start of this incredible project goes back to a concept about six years ago, where the owners, with already two locations in the southeast, decided to take a gamble on this place...the atmosphere, the community and the incredible people that inspired this business are things they simply fell in love with.
The founders,
Stephanie and Bill
, grew up in the service industry and are true caregivers at heart. It doesn't matter if you're a client, a friend or someone they've never met - it's just who they are.
From the very beginning they knew how they wanted the restaurant to be. From making it feel like their home... and most of all, they wanted to make sure that any customer who walked through their doors felt welcome, whether it was their first time visiting or they had been a hundred times.
It's a great place to meet people, go on a date night with friends or just spend the day and get some work done.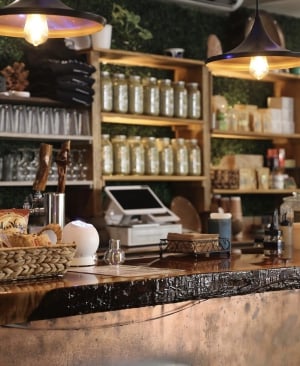 @kavagarden
Good service is something that stands out and characterizes them. For that very reason, they try to make each customer's experience unique and special.
Kava Garden
serves only the best quality food and drinks, their ingredients are carefully sourced and lovingly prepared by their expert Kava Tenders. Their drink menus have a wide variety and encompass many different flavors, such as fruity citrus, sweet and creamy, and vanilla drinks - fresh and delicious! They offer drinks prepared the old fashioned way, honoring their tradition, they believe that feeling good can taste good too!
Experience and being so involved in the
Miami
community are two attributes that are very present in this beautiful and calming space, it's a home where you can feel inspired and creative... all their drinks have an idea of how they make you feel. You can't miss these incredible drinks in the heart of Miami.