Ball and Chain has a history as rich and vibrant as the Calle Ocho neighborhood
Food & Drink Interviews
Ball and Chain
has a history as rich and vibrant as the Calle Ocho neighborhood. It is an ideal place to enjoy live music and entertainment with friends in the heart of Miami.
Alex Del Bosque is the restaurant's general manager and has been in charge of this great position for 4 years now, starting as a general assistant and working his way up. Originally from
Mexico
, he has been in this great city for more than 20 years. It is a place where you can listen to quality music and enjoy the best drinks in the area.
Music has always been the soul of this great place, in the 30s/40s it was consolidated as a place for African-American culture. The figures that can be seen on its walls are the musicians who prevailed at that time and who came to the place to play live.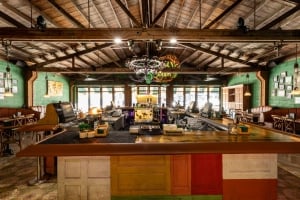 @Ball&Chain
Nowadays, times have changed and the place has been adapted, but it is still very much Latin. You can learn to dance salsa, bachata and enjoy this incredible music live. A little cuba...
Live music is something very special in this place, you can enjoy it any day of the week!
They serve the best and most fabulous mojitos, always fresh and traditional. The restaurant's number one drink, but they also have a
delicious menu
offering a delightful range of Cuban flavors and textures with lunch and dinner specials served daily. Whether it's tapas food or the classic Cuban menu, they've got it all covered...a wide variety of incredible craft cocktails that are refreshing, imaginative and always, expertly served at the bar!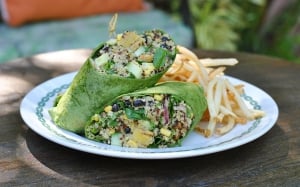 @Ball&Chain
You can enjoy these incredible drinks accompanied by classic
Cuban dishes
that are spectacular, such as the leek masitas that come with rice and ripe beans, it's the Miami classic. In addition, you can choose from a variety of dishes; Latin, and the best Cuban sandwiches.
A place to enjoy and feel part of the Latin culture for a day... everyone who enters feels the Latin flavor, the flavor of Calle 8.