Suitcase Essentials when traveling to Miami
Adventure Inspiration Lifestyle Mini Break
Our Top Experiences and Tours in Miami:
If youʻre booking your trip to Miami last minute, we have you covered. Below are some of the top tours and experiences!

Packing may not be the most fun part, but it is one of the most important things to do when traveling.

Whether it's for a weekend or a long vacation, packing the right items in your suitcase will make your experience more comfortable. There are certain items that are essential on any type of trip, like your travel documents (

passport, ID, boarding passes, and hotel reservations

), but if you're visiting Miami, here are some tips you'll appreciate knowing:

Weather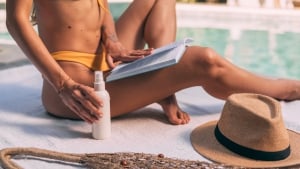 The first thing to consider is the weather of the city you're going to. In this case, if you are planning to travel to Miami, you should know that it is a warm/hot city, especially in summer. At any time of the year, you can always expect warm, humid weather and plenty of sunshine. With this in mind, don't forget to pack
sunscreen
,
a pair of sunglasses
,
a sun hat
,
light clothes
, and of course,
a bathing suit
. You won't want to miss the beautiful beach days. Also, you should know that rain it's quiet common in this city, especially in the rainy season that goes from May to October. However, regardless the season ,you can expect rain at any time, so you better pack a
rain jacket
and a
little umbrella
to be prepared.
Clothing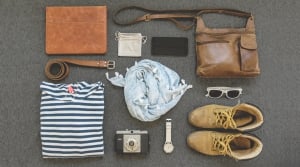 Miami is a city with many experiences to offer. From relaxing days at the beach to epic nights out. Be sure to pack attire for every occasion. For daytime activities,
comfortable sneakers or sandals
with
light shirts, shorts, or skirts
are perfect for exploring the city. If you plan to go to the beach (I'm sure you will) or maybe to
relax by the pool in a fancy hotel
, don't forget to pack
flip-flops
,
a beach bag
,
a stylish swimsuit
and
a
cover up.
One of the most interesting attractions of Miami is its legendary
nightlife
. You can find many nightclubs,
bars and restaurants
, some of the best in the world. In many of these top-rated venues, dress codes can be strict, so pack your best party attire, including
fine dresses, blazers, and dress shoes
. But don't worry, alternatively, many bars and clubs have a more casual dress code, so
jeans, shoes, and a simple shirt
can suffice. Make the most of your trip to Miami by packing the right attire for any activity.
Useful items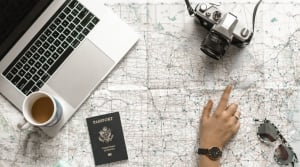 To fully enjoy your trip to Miami, it's important to pack some essential items.
First,
a camera.
Miami is a city with
incredible landscapes and visually stunning places
. From the
world-renowned beaches
to the vibrant
street art scene
, the city offers countless opportunities for stunning photos. You will also find stunning architecture and unique cultural experiences that are worth photographing. Don't miss the chance to capture unforgettable memories in one of the most picturesque cities in the world.
Another essential item is
a reusable water bottle.
Staying hydrated is crucial, especially when exploring a city like Miami with its warm and humid climate. Not only does bringing your own water bottle help you stay hydrated, but it also helps reduce plastic waste. Many tourist destinations in Miami provide refill stations to encourage visitors to use reusable bottles and reduce their environmental impact.
Finally, complete your suitcase with a
first aid kit
to be prepared for any mishaps,
an insect repellent
(mosquitoes can be a thing in the city's warm climate),
a portable charger
to keep your devices charged,
and a travel guidebook
(or app) to help you navigate the city.
So that's it. Make a list, check that everything is in your suitcase and go
explore one of the most attractive cities in the world
. And, most importantly: bring a sense of adventure and an open mind to fully immerse yourself in Miami's vibrant culture and diverse experiences!