Pet Friendly Locations in Miami
Food & Drink
If there's something that drives us dog owners crazy, it's the offer of places to go eat with them... and Miami is not a city that lags behind when it comes to enjoying and sharing happy moments with the ones we love the most.
Now yes, we will be showing you a brief detailed description of each restaurant, along with photos so you can choose places where you and your pet will be welcome!
What better plan than going out to eat with your pets? Need help deciding where to go? Don't worry!
The best gastronomic proposals from our Local Experts, to go with the friendliest member of the family. ¡Bone appetit!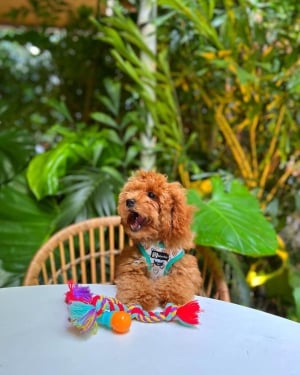 Fleming´s Prime Steakhouse & Wine Bar:
Located in Coral Gables, this is an elegant restaurant serving high-end dishes. The food, ambiance, service and wine selection are things that stand out and are noticeable in this restaurant.
It has a wide variety of menu options, from appetizers and salads to more elaborate meals like steaks or seafood.
The most beautiful thing about the place? Its outdoor tables. Here you can enjoy an amazing meal with your pet.
Delicious and fun!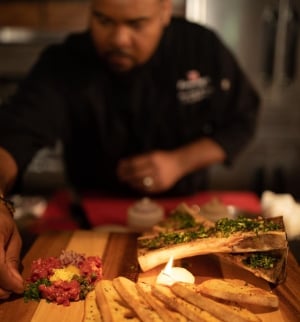 Texas de Brazil
This restaurant offers an unparalleled dining experience that combines the culinary traditions of
Texas and Brazil
on NW 12th Street in Miami. Plus, you can bring company... yes! Pets are welcome here too.
They offer a wide variety of options in their menu... their specialty? Well prepared meats such as filet mignon, lamb, pork loin, Brazilian picanha and much more!
You can bring your pet and enjoy one of the best dishes in the area accompanied by an award winning wine selection... the best part?
Different South American vintages are offered every week!
Texas De Brazil has it all, incredible dishes, a full range of liquors and signature cocktails to taste! And they welcome your best companion... now that you know about it, are you coming?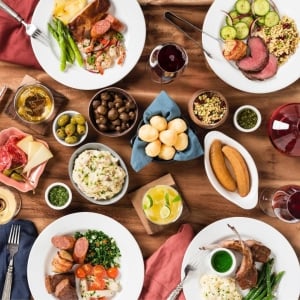 Pizza Ironside
Toscana Divino, started with the idea of bringing an authentic and innovative Neapolitan pizzeria experience to Miami.
Their promise is to bring to our community the same level of quality that they have grown to bring to a casual, family friendly and best of all... dog friendly environment.
Their cozy neighborhood center offers wood-fired food with the unique flavors of Florida's native pines!
A celebration of Neapolitan culture that goes hand in hand with Italian warmth and tradition.
An unforgettable meal, an intimate gastronomic space, lots of fun and you can go with whoever you want... couples, friends and even dogs!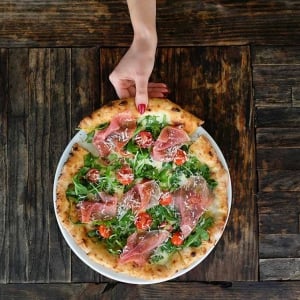 Peacock Garden
Tucked away in the historic Coconut Grove neighborhood, just steps from Cocowalk, is Peacock Garden, the beloved restaurant that has been a local hidden gem and dining destination in the Grove for the past 10 years.
Inspired by the restaurant's unique "secret garden" setting, Peacock Garden features indoor/outdoor dining perfect for alfresco dining and enjoying brunch or dinner with your pets.
The menu features a seafood and raw bar, casual favorites, fresh fish, steaks, salads, pastas and a daily roast section with rotating specials.
Cocktails are inspired by the garden and combine traditional techniques with elements of contemporary mixology!
A tasty culinary experience accompanied by your loyal partner... need more reasons to go?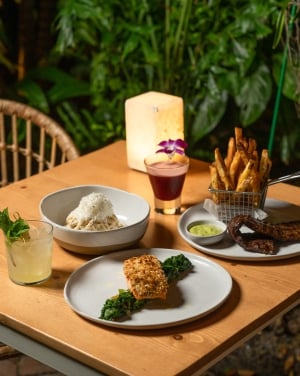 Boia De
This Italian restaurant, offers from basic and classic dishes that have always been as the best chopped salad in the world to more elaborate dishes to vary the menu .... they always manage to innovate, cool isn't it?
Barely wider than a bowling lane, this restaurant is located in a shopping mall, has 20 dishes all totally different and special, you can accompany them with natural wine, cider, beer or even cocktails as an aperitif!
The most outstanding thing about Boia de is that here you can find one of the best pastas in Miami, and you can bring your dog with you!
Now that you know where you can find the best pastas... are you going to pass it up?