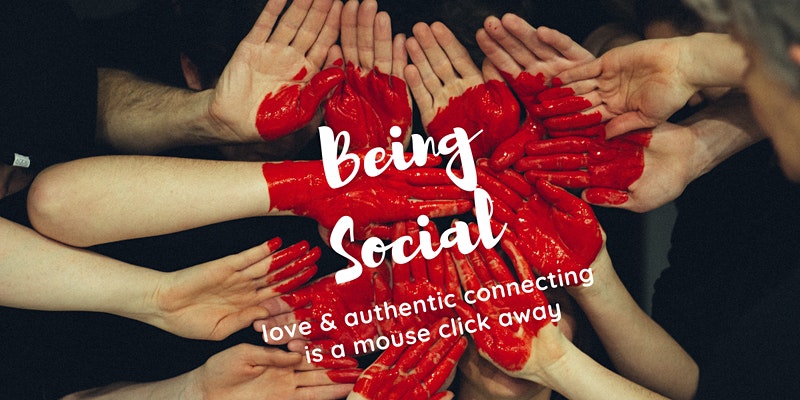 Being Social
An Evening of Authentic Relating Games and Connection
Wed Apr 7th 2021 to Fri Apr 23rd 2021 at 19:00 until 21:30
---
Miami
Miami
https://www.myguidemiami.com/events/being-social-an-evening-of-authentic-relating-games-and-connection
BOOK NOW
Event Details
Best events in Miami

Online event

Intimacy is more than just physical touch or sexual appetite. Your soul and your heart want connection too. That's why Pleasure Evolution hosts our bi-weekly "Being Social": a communal event crafted to foster the love we feel for ourselves and the connections we feel with others.

Being Socials have a structured conversational format. They consist of communication games and activities that encourage authenticity and emotional transparency, and whether you're quiet and shy or raunchy and kinky, this judgment-free space can help you build social skills and confidence. In addition to baring our souls, we are inviting you to bear the rest of you. This is a clothing-optional event. Dress however you like, however sexual behavior is not allowed at this event. For that, check out one of our Kinky Cafes.

Come join our tribe of Pleasure Evolutionaries, where Love is an Intention. Because now, more than ever, it's vital that we remember: We are all connected.The zoom format will bring together people from beyond your town for fun, support, and deepening friendships. WEBCAM REQUIRED FOR PARTICIPATION. THOSE ON A PURE PHONE CONNECTION WILL BE EJECTED FROM THE ROOM.

The only expectation is to show up and BE. Whoever you are, however you feel, this is a space of total acceptance. The gathering follows a structured conversational format. Facilitated by Sex and Relationship Coach and Healer, Rebekah Beneteau of Pleasure Evolution (and friends).

The games make it fun to give and receive attention. You can meet new people who are interested in heart-felt sharing. You can also learn more about the friends you already have! Come meet our tribe of Pleasure Evolutionaries, interested in emotional transparency and creating a world where Love is an Intention. Non-judgmental, from vanilla to kinky, come be yourself. Participants range from quiet and shy to outgoing and inquisitive.

Being Socials allow you to experience love in a new way. You will gain social skills and confidence. You can make new friends and lovers. The conversations are structured but candid, from raunchy and hilarious to deep and touching. Here you are invited to BE yourself without judgment!

A private message will be sent with the zoom log in details once you pay

A reminder that RSVPs are on many sites, so don't let low replies turn you away. Newcomers must arrive on time, we will close doors at 7:15.

Loneliness is a choice. Connection is a choice. They can ask us to stay home, but nothing can isolate us. See you there!